If you're looking for Commercial Real Estate for lease, be sure to check our Long Term Rentals section or call our office at 540-721-2589.
Guest Reviews
""As thick grey fog spiraled up Smith Mountain, the lake mirrored the sun's rising. It was yet another beautiful spring day at Smith Mo..."
---Williams
"Enjoyed your house. This is our third visit to SML and every time we come we want to move here. Our son chose a visit to SML with us ..."
---Woods
"Thank you so much for sharing your lovely lake home with us! It was perfect in all aspects! We enjoyed relaxing on the deck while we ..."
---Anderson
More guest reviews >>
Smith Mountain Lake Rentals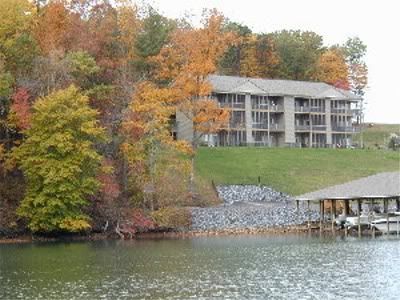 At Smith Mountain Lake you'll find wonderful places and people. Our area boasts natural beauty from waters and woods to the Blue Ridge Mountains. Smith Mountain Lake is the perfect destination for your very own style of fun, whether you seek days full of activities or just plain relaxing.


You can enjoy sightseeing that includes many spectacular views of the lake's mountainous 500-mile shoreline. Five challenging golf courses surround the lake. The SML State Park includes a beach and many miles of hiking trails. Smith Mountain Lake also offers picnicking, camping, hunting, fishing, putt putt golf, antiquing, shopping, a movie theater and relaxing. Restaurants at waterfront and nearby offer everything from pizza and sandwiches to prime rib buffets and gourmet cuisine. There is truly something for everyone at Smith Mountain Lake.

Contact our friendly knowledgeable staff at 1-877-773-2452 and let us help you plan your perfect vacation to the beautiful Blue Ridge Mountains and Smith Mountain Lake.
Life is better at the lake!