Featured Property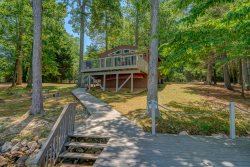 Wagon Wheels
Guest Reviews
The experience could not have been better! From the easy process involving Smith Mountain Lake Vacation Rentals, the beautiful home tha...
This was our first time coming to Smith Mountain Lake. We booked online with Smith Mountain Lake Vacation Rentals, due to some unforese...
We had an amazing time at Smith Mountain Lake. Meritage Cove was absolutely fabulous. We had every age group from 16 months to 66 years...
View More Reviews




BOOKING DIRECTLY WITH US INSTEAD OF OTHER ADVERTISERS WILL SAVE YOU $$$!
Available Properties
Loading Available Properties
Flexible Dates? View other Properties close to your Date Range.
Available
Unavailable
Check-in
Check-out
Not finding what you're looking for?